UN Climate Change News, 25 September 2018 – Climate Bonds Initiative's flagship 'Bonds and Climate Change State of the Market 2018′ report has been launched at HSBC's Finance for Global Change Forum, one of the first events that kicked off Climate Week New York City.
The report identifies a "universe" of USD 1.45 trillion climate-aligned bonds, made up of USD 389 bilion in green bonds.
One key finding was that the USA, China and France are top three countries for labelled green bond issuance, followed by Supranationals, Germany, Netherlands, Sweden, Spain, Canada and Mexico.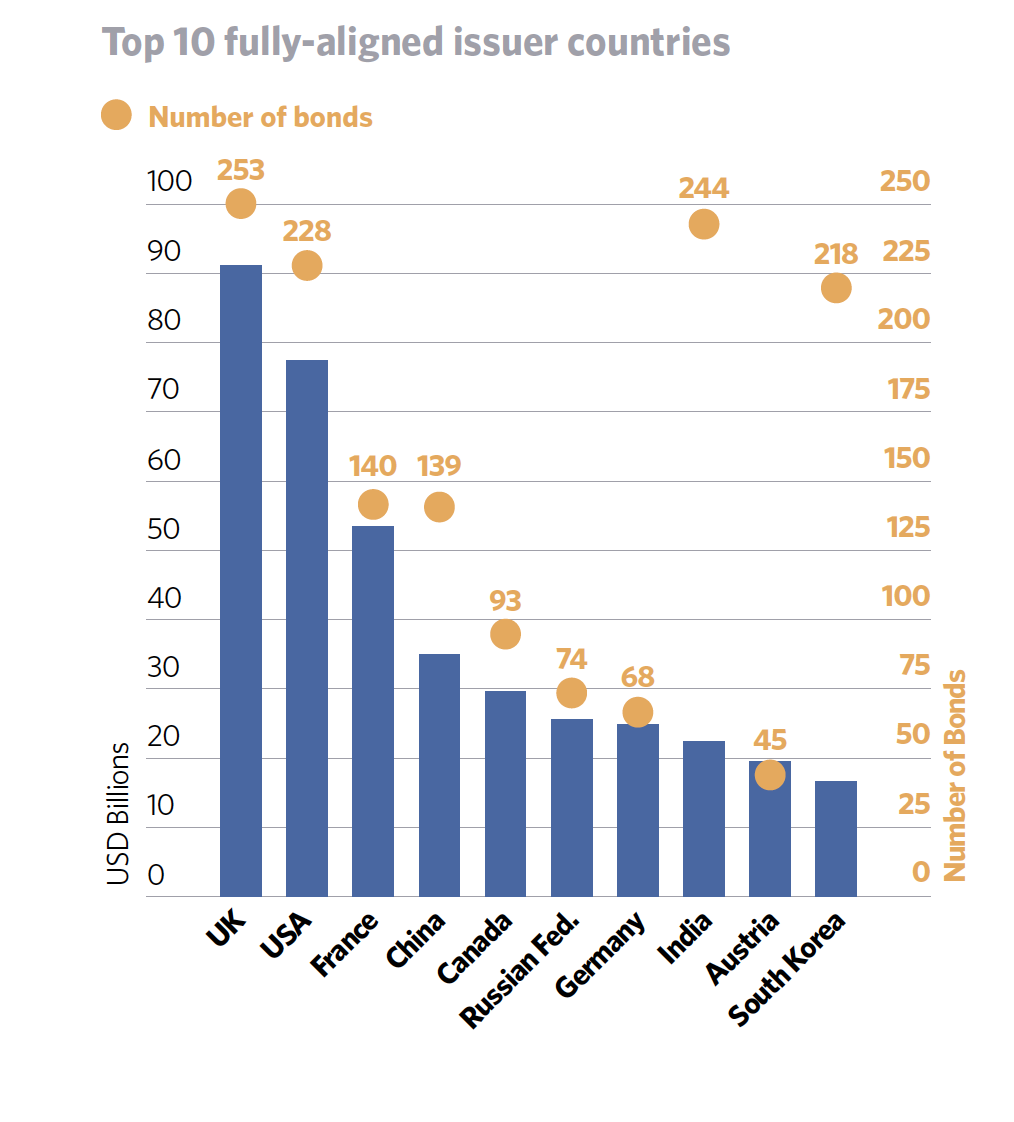 Another key finding was that at USD532 billion outstanding, transport is the largest theme in the climate-aligned "universe" at 44%, followed by energy at 23% and multi-sector at 15%
Energy has the highest number of climate-aligned issuers (292) while the buildings sector has the largest number of bonds outstanding (1,843).
This points to a large universe of unlabelled bonds financing green infrastructure, implying a huge potential for a larger and even more diverse green bond market.
However, there is still a long way to go. Global emissions remain on track to exceed 2 degrees of warming and USD 90 trillion of investment in climate projects is needed by 2030.
The report says that if the global community is to successfully combat climate change, global green finance needs to reach USD trillion by end 2020 and grow each year of the new decade.
Read the report and the relevant Green Bonds press release here
To view the original article from the UNFCCC website, please click here.