STORY HIGHLIGHTS
Revenues from emissions trading schemes and carbon taxes rose by 60 percent in 2015
13 percent of greenhouse gas emissions now covered by carbon pricing initiatives
Charging for emissions seen as important way for countries to deliver on the promises they made last December at the COP21 in Paris
---
The 2015 year highlighted the growing momentum for countries to voluntarily embrace putting a price on carbon pollution, as a means of cutting emissions.
The report, Carbon Pricing Watch 2016,  shows four new carbon pricing initiatives – in the Republic of Korea, Portugal, Canada's British Columbia province, and Australia – were launched, or have been in the works, since 2015.
The year also saw China announce plans to launch a national emissions trading scheme (ETS) in 2017. Early estimates in the Carbon Pricing Watch 2016 suggest that if China's national market is implemented, the global value of carbon pricing initiatives could potentially double to US$100b.
And more than 90 countries included proposals for carbon pricing initiatives in their national plans, the INDCs, the Intended Nationally Determined Contributions, prepared for the historic Paris climate change agreement in December 2015.  In total, they account for 61 percent of global greenhouse gas emissions.
---
" Putting a price on carbon pollution is essential to help countries deliver on their promises for the Paris climate change agreement, as it's an efficient and effective way to help cut emissions and send a clear signal to the private sector to invest in cleaner, greener growth. As more countries move to put a price on carbon pollution, we'll see the benefits to people's health, the environment and more investments towards a low carbon future. "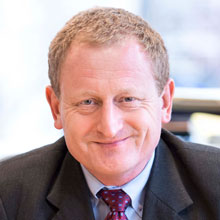 John Roome
Senior Director for Climate Change at the World Bank Group
To read the full article from the World Bank Group, please click
here
.