Around two dozen new signatories, from a variety of sectors including energy, finance, education, architecture, events and technology, have recently joined the Climate Neutral Now initiative of UN Climate Change, eager to play their part in decarbonizing the economy and helping the world to reach zero net greenhouse emissions.
Climate Neutral Now participants take action by addressing their own climate footprint though a three-step method: estimating their emissions, acting to reduce them, and compensating the emissions that could not be avoided by supporting green projects in developing countries. With the new signatories (see list at end of article), the Climate Neutral Now Initiative has meanwhile passed the milestone of 300 participants, bringing the number up to 355.
The companies and organizations who have joined are acting responsibly by taking the necessary steps required for climate neutral operations, thereby helping to avoid the worst impacts of climate change.
"Addressing climate change is no longer about ensuring a better future for coming generations. It is about the survival of humanity. It is imperative that everyone takes immediate action to reduce their greenhouse gas emissions in all ways possible. And when reducing is not possible for any reason, we must at least commit to compensate emissions with credible carbon credits to encourage further emission reductions," said Niclas Svenningsen, Manager of Global Climate Action, UN Climate Change secretariat.
"We welcome these new participants and their decision to strive to reduce their emissions as much as possible. We hope that they will inspire even more organizations to join the initiative and help it grow and steer the world towards climate neutrality by 2050," he added.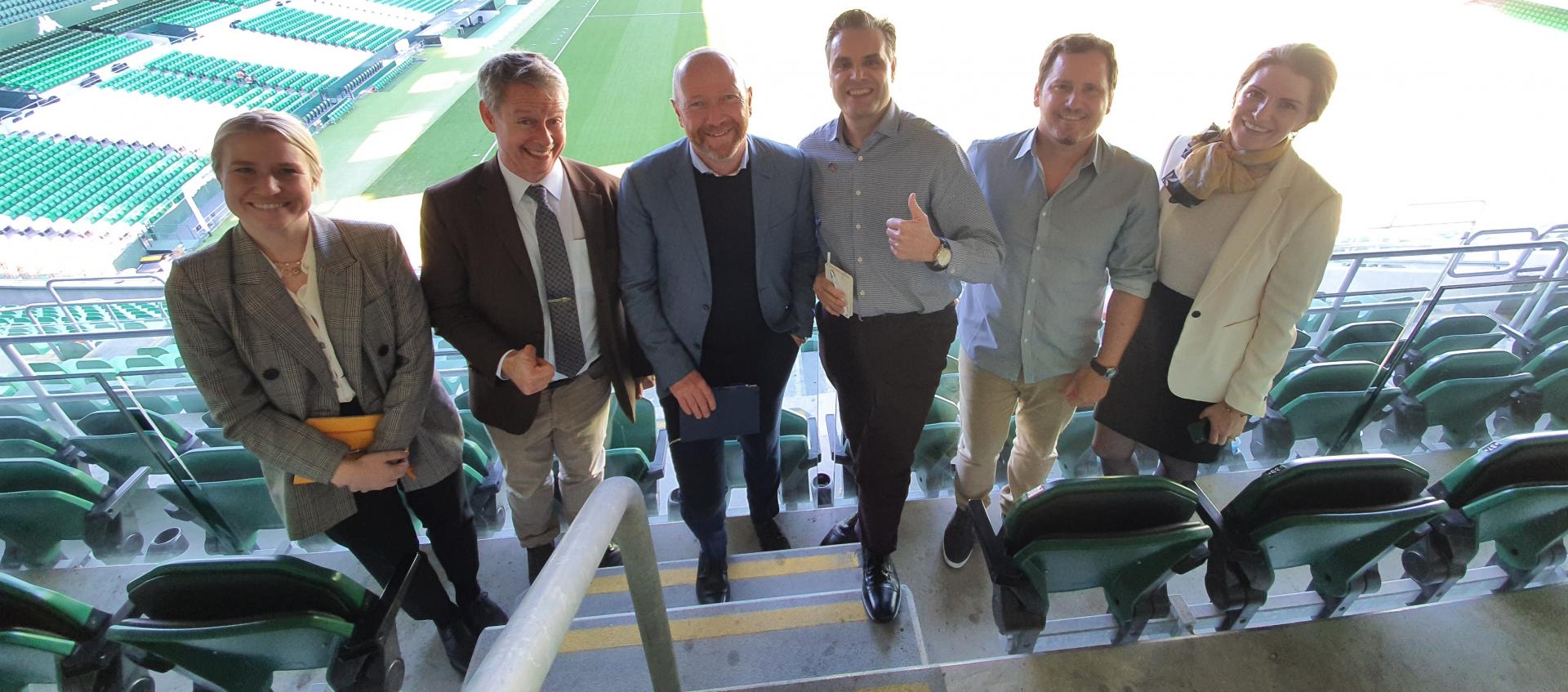 Gathering in Seville Takes Stock of Climate Neutral Now, Makes Recommendations for the Future
On the occasion of the fifth anniversary of the initiative, signatories and partners were invited to a special event to discuss the vision of Climate Neutral Now in Seville, Spain last month. UNFCCC partner and Climate Neutral Now signatory Real Betis Balompié football club co-hosted the event in their stadium in Seville. Participants shared and discussed their experiences of Climate Neutral Now, and made recommendations on how to proceed with the initiative.
Since its inception in 2015, the same year the Paris Agreement was adopted, Climate Neutral Now has not only established itself as an attractive climate action brand, but developed a growing network of partnerships among governments, private sector companies and other organizations to advance climate action.
Under the Climate Neutral Now brand, the network promotes climate action primarily in the form of greenhouse gas reductions – ahead of offsetting – and has managed to mainstream the concept of climate neutrality, along with developing guidelines on how to measure, reduce and offset their emissions.
Participants meeting in Seville discussed repositioning the Climate Neutral Now initiative to better fit the demands of Paris Agreement implementation and in particular its 2050 climate neutrality goal.
This means favoring a more collaborative approach to: (a) ensure a greater impact of the initiative, (b) engage more peers to join in this endeavor, and (c) play a more prominent role in reaching the Paris Agreement goals.
To see the overall list of Climate Neutral Now signatories, visit the Climate Neutral Now website or the Global Climate Action Portal.
The new signatories who have recently joined are:
Climate Neutral Now Initiative Passes 300 Participant MilestoneStromdao, digital energy company in Germany;
Moneybox, a British savings and investment app; 
Arkitektskap, a Norwegian architecture company; 
Durbeck & Dohmen GbR, a German cinematic music composer;
Zoned Properties, real estate company from the US;
Ascent, Singaporean urban air space company;
Ewave, technology company from Norway;
Nanomass corporation, Biomass processing enterprise in the US;
Serenity Technologies; a sustainable funeral company in the UK;
Norwegian Airlines
Freight Brokers, a UK based carbon neutral courier service;
Snow PR, a PR company from Poland;
RAM Active Investments SA, from Switzerland 
Farrington Oils Ltd, a UK based rapeseed oil producer; 
Environmental Finances, British environmental impact investment adviser;
Scandinavian Outdoor Group, initiative serving outdoor retailers from Sweden;
Greenchips, electronic chip producers based in Austria
By The River Brew Co. a London located independent container settlement;
Anna from the North, a Norwegian singer, for her upcoming tour;
Mailbox Marketing based in Glasgow, UK;
Tambuzi, a UK based rose production company; 
John Molson Undergraduate case competition in Canada. 
Read original release here.